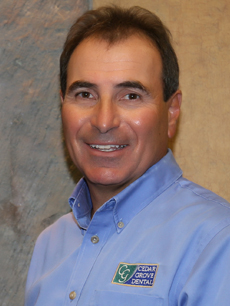 ← Our Team/Dr. Molesphini
Dr. Anthony Molesphini
Dr. Molesphini earned his Doctor of Dental Medicine degree from University of Pennsylvania School of Dental Medicine, where he graduated in 1984. Since then, he has remained up-to-date with his profession through numerous continuing education courses, with an emphasis in implant and cosmetic dentistry.
Dr. Molesphini is also an active member of the dental community, with memberships in the Middlesex County Dental Association, the New Jersey Dental Association, the American Dental Association & the American Academy of Implant Dentistry.
He enjoys spending time with his wife Rhonda and their three children. When he has time away from the office, you can find him sailing.